The volcano is busier with tourists who wish to see the spectacular landscapes of the Teide National Park in summer than at other times of year.

In today's article we want to share with you a number of useful recommendations so that you can enjoy your experience of visiting the third highest volcano in the world in summer season to the fullest.
Discover the main excursions to Mount Teide
Clothes for ascending Mount Teide
It's time to talk about one of the most important points when planning your visit: which are the best clothes for ascending Mount Teide in summer?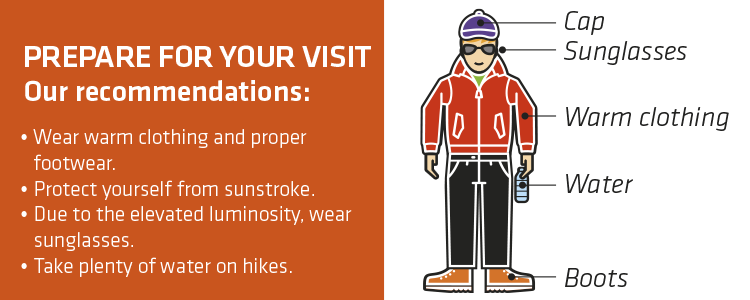 We thought a few suggestions would be helpful for when you're packing your suitcase. Don't forget that, although average summer temperatures in Tenerife are over 25⁰, Mount Teide is a high mountain environment and up there the climate follows its own rules. The weather can also change very suddenly from one day to the next. But for guidance purposes, try to bear in mind that the maximum average temperature at the summit of Mount Teide is 18⁰ during the summer months.
So, before recommending which clothes you should bring for ascending Mount Teide, we'd suggest tracking the weather before your arrival to know what to expect. You don't even have to leave our website: we've designed a webpage where you can check the temperature on Mount Teide today, the weekly forecast and the condition of the facilities, trails and roads. It couldn't be more practical.
And now, what about the essential clothes for ascending Mount Teide in summer? Remember, there can be a more than 10⁰ difference in temperature between the base of Mount Teide and its peak and that winds are far stronger up the volcano, so don't forget to bring:
Breathable cotton T-shirt.

A good sweatshirt.

A cap.

Mountain hiking footwear.

You could wear shorts

—

make this decision depending on the weather forecast and how much you feel the cold.

A windcheater (optional).

Sunglasses.

Sun cream.

Water.
The last three items aren't exactly clothing but they must be included in your backpack for protection against the high levels of solar radiation.
Finally, remember that this list is helpful for planning your clothes for ascending Mount Teide in July and August, the hottest months of the year. There is no big difference between these two high summer months.
Book now your excursion to Mount Teide
How to go up Mount Teide on the day of your choosing
It's easy: book your Teide Cable Car tickets on the Internet in advance.
Tickets are exclusively sold online and can be purchased easily and rapidly with a couple of clicks, wherever you are.
When you buy your ticket, you can choose the day and time that you would like to visit, and also select premium tickets such as the ascent and descent with audio guide ticket or the ascent and descent by cable car with guided tour to the Pico Viejo Viewpoint ticket, among others.
Countless options and possibilities so that you can better plan your holiday on the island.
Book your excursion to Mount Teide with cable car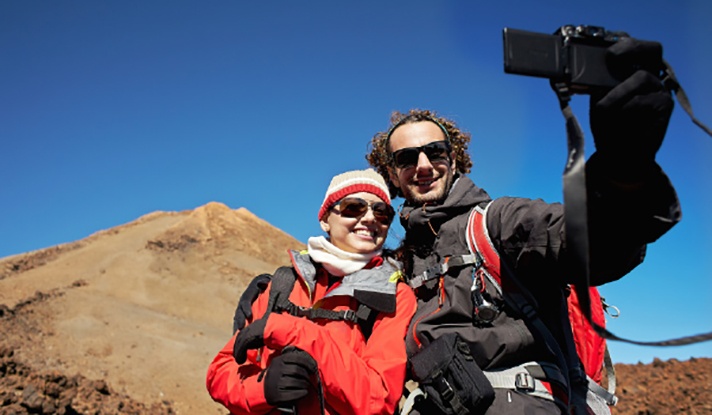 How to choose the best time to ascend by cable car
The first thing we'd recommend you do is check the Teide Cable Car timetable.
You'll be glad to know that in summer, we extend our hours of operation so that you can make the most of your holiday plans.
You stretch the hours and minutes of your summer holiday and we keep up with your pace!
If you're not sure when is best to ascend by cable car, we recommend that you read our article about the best days and times to ascend Mount Teide by cable car, in which you will find some graphs to help you choose the best time slot or session.
Remember that we offer a car park, which is at your disposal. In summer, you might find it difficult to spot a free parking space quickly, so if you get stressed by this kind of things, keep reading, because we are about to tell you how to visit Teide National Park without a car and without worries!
Book your ticket for the cable car
Recommendations to enjoy a perfect day with Teide Cable Car
We have many recommendations for you to enjoy your visit to Mount Teide using the cable car this summer but let us maybe start with the most important ones:
Pregnant women, children under 3 and people with heart problems
Please bear in mind that it takes only 8 minutes to cover the nearly 1,200-m distance between the base station and the upper station, located at an altitude of 3,555 m, therefore, if you're pregnant, suffer from heart disease or travel with children under 3 who you are responsible for, you should keep in mind that access to the cabin is not permitted due to the risk that high altitude poses to health.
Access for visitors with physical disabilities or motor impairments
We regret to inform you that our facilities are not currently adapted for persons with a physical or motor disability, although we hope to adapt them in the future. Please bear this in mind as ascent by cable car is not permitted because of the potential risks if the vehicle has to be evacuated.
Recommendations for hikes
It is important to bear these recommendations in mind throughout the year, but in summer, due to elevated temperatures, it is absolutely necessary to follow them strictly, especially in order to avoid dehydration.
Bring enough water to hydrate properly. If for whatever reason you run out of water while at the upper station, you can always use vending machines, for which you will need to have some coins.
Bring warm clothing just in case. It may be very sunny at the beach, but weather at an altitude of 3 555 m may surprise you. We recommend wearing a jacket and cap.
Wear sunglasses. Luminosity at such an altitude is elevated.
Wear proper footwear as the surface of the

upper station trails

is irregular. Your feet, and your whole body in fact, will appreciate it!
Access to Teide crater
The trail to Teide crater is probably the most popular trail among the three upper station routes.
If you're planning to walk it, remember that you will need to apply for a special, free permit issued by the authorities of the Teide National Park through their website.
The number of daily permits to access Teide crater is limited and it is necessary to apply for it at least two months in advance if you want to make sure to obtain one.
If you also wish to go up to the crater of the highest peak in Spain accompanied by a guide who will unravel all the secrets that the volcano holds, you might find our activity Climbing the Teide Crater with the help of the Cable Car which includes optional transportation from the north and the south of the island, interesting.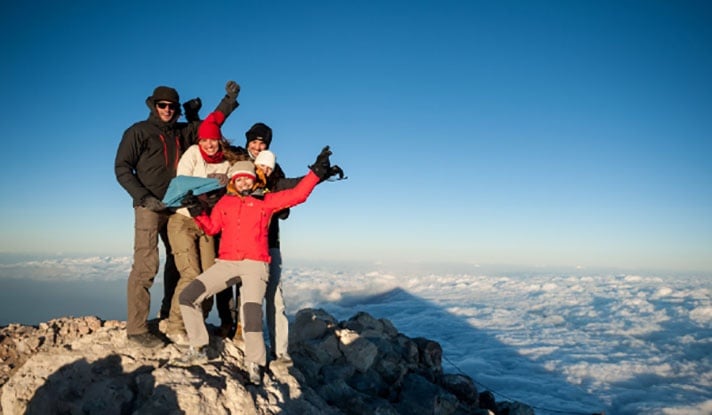 Book the ascent to the peak with Cable Car
How to visit Teide National Park without a car
Visiting Mount Teide without a car is possible and it is also an unforgettable experience!
You just have to choose between a day tour to the Park, with optional cable car or a late afternoon tour including cable car at sunset which also allows you to behold the shadow of the volcano cast towards the island of Gran Canaria from the only place in the world, where it is possible to enjoy this spectacle, and to bid farewell to the day from the impressive Pico Viejo viewpoint, with the Montaña Chahorra crater, which is 800 m in diameter, at your feet, and spectacular views of some of the neighbouring islands on the horizon. This activity also includes an astronomic observation with professional telescopes and Starlight guides who help you enjoy looking at the stars from one of the best stargazing spots in Tenerife and the world: Mount Teide.
Here's a sample of our day excursion:
I want to book the Teide Tour by Day excursion
And if our activity to watch the sunset and stars (cable car included) caught your eye, here's a sneak peek:
Sign me up for Sunset & Stars!
Another great idea for the evening is our Mount Teide Night Tour. We take you on a comfortable trip up to one of the National Park's outstanding viewing points, where you can enjoy an amazing sunset, and see how the sky becomes tinged with soft pastel tones over the island's luxuriant northern slope.
After that, you'll be able to enjoy a comprehensive astronomical observation (always using long-range, professional telescopes) in the company of a Starlight guide who will share with you the best-kept secrets of the universe. An evening with a difference in a unique setting!
We hope that you find these recommendations to enjoy Mount Teide on your summer holiday this year useful.
Do you have any question which you don't find the answer to among our recommendations? Leave us a comment. We will be happy to clear your doubts.
Happy well-deserved summer vacation!
Take me to view Teide excursions with cable car