Yes. A resounding vote of confidence. Here at Volcano Teide, we have taken decisive action to deal with the coronavirus from day one.
Our work in the area of safety and hygiene has now been acknowledged by the Spanish Tourist Quality Institute (ICTE), which has awarded us the "Safe Tourism Certified" seal.
This is an award backed by the Secretary of State for Tourism, placing us squarely in the elite group of tourist businesses that have taken special measures to deal with the situation caused by Covid-19.
The award attests to our implementation of all the health and hygiene measures included in the "System for the Prevention of Risks to Health in relation to Covid-19" drawn up by the Ministry of Health.
As you will appreciate, this award marks a further step in our commitment to your safety. In October 2021 we were awarded the "Safe Tourism Certified" seal for excellent health and safety standards in Spanish tourism for the second consecutive year. This certification once again underscores our firm commitment to providing clients with the highest levels of quality in all our services.
Read on, and find out all about the preparations we have made for your visit.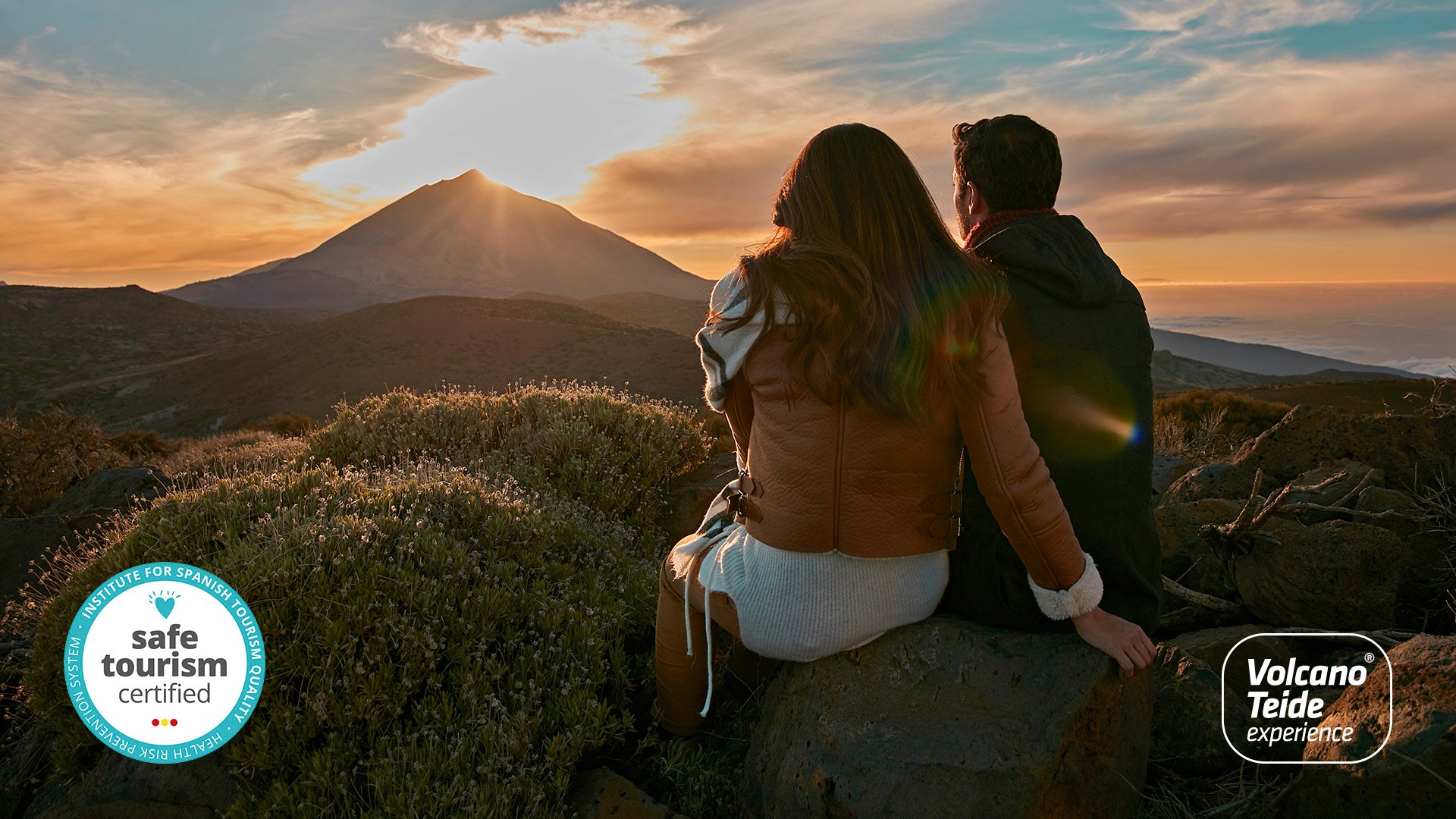 Mount Teide, an exceptionally safe place
Mount Teide is somewhere you can enjoy sustainable, quality tourism with not even a shadow of worry.
An astonishing, almost extra-terrestrial landscape, with an ancient culture and a wealth of history. A totally unique corner of the planet, which is famous the world over. An extraordinary setting within a National Park that has been declared a World Heritage Site.
We are always delighted to welcome you. That is why, since we reopened, we have worked hard to implement a whole series of measures to make Mount Teide a Covid-free zone.
This package of measures represents an added value over and above the excellent standard of tourist services we offer every time you visit. This award from the Spanish Tourism Quality Institute places us as a benchmark for safety and trust in the Canary Islands and in Spain as a whole.
It is the clearest possible demonstration of our firm commitment to you, and to everyone involved with our business: from our visitors and partners to the general public and, of course, to all those employed at our facilities.
So you can be confident that Teide Cable Car facilities are safe: you can enjoy the magic of this attraction, and there's no need to worry about a thing.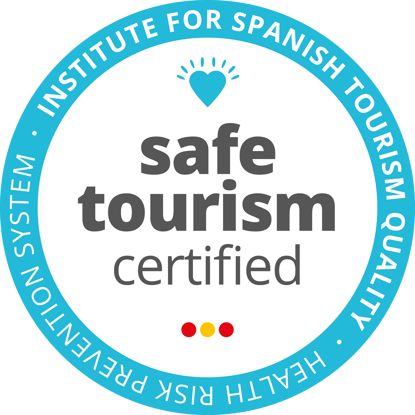 Safety and hygiene measures to combat the spread of Covid-19
Safety at our facilities has always been our number one priority. And at a time like this, we couldn't let you down.
Here is a brief summary of the changes you will see on your next visit to Mount Teide:
1. Rigorous cleaning of the facilities.
And extremely frequent too.
We have strengthened the cleaning and disinfection programme in all our facilities, paying particular attention to the areas of highest risk.
2. Face-masks in use everywhere.
The use of face-masks is compulsory in every area of our facilities. That applies to you too, remember!
And even if you can't see them, you can be certain that there are plenty of smiles behind the masks.
3. Social distancing rules and limits on capacity.
This applies whether you're in the public areas or in a cabin.
We have reduced maximum capacity to 50%, so that wherever you are, you'll have enough space to be able to keep a safe social distance from other visitors and from our staff.
4. Fresh air in the cabins.
The cabins have been fitted with new windows to allow ventilation and a continuous flow of fresh air. Between this and a programme of regular disinfection throughout the day, no micro-organism stands any chance of survival.
5. Staff trained and equipped to ensure your safety.
We must admit: we really missed you during the weeks of lockdown.
Fortunately, those times are now behind us, and from the moment they returned to work, our staff have been trained in safety matters. We are ready for your visit!
6. We

'

ve gone digital.

Tickets are sold exclusively online, and we have digitised our audio guides, brochures and other physical resources.

As you can see, we have implemented every possible measure to ensure that you can enjoy Mount Teide in safety.

So we've got everything ready; all we need now is you.