The Teide Cable Car is one of the topics regarding which we receive most inquiries from those who want to go up Mount Teide to enjoy a day outdoors among the volcanic nature of the Teide National Park.
If you have already used the Cable Car in the past (or you are considering ascending by cable car soon because you are planning to travel around Tenerife and do not want to leave the island without having flown over craters and lava flows at the highest peak in Spain), you know what we are talking about.
We all want to know if the Cable Car is running before embarking on a journey along the beautiful, winding roads of the Teide National Park heading to the Teide Cable Car facilities.
There are several ways to check if the Teide Cable Car is operating and today, we wish to present all of them to you so that you can decide which one to choose to make your inquiries.
Check on Teide Cable Car's social network profiles if it is open or closed
If you are a fan of social networks and they are your preferred way of seeking information, just access our Facebook or Twitter profile to check if we have announced a closure of the cable car due to adverse weather conditions.
If you choose this way of checking the operational status of the Teide Cable Car, remember that we only notify closures (and the corresponding reopenings, if we resume the service on the same day).
We do not publish any posts when we are operating as usual, so if you cannot see any notification to the contrary, it means that we are open.
Visit our website to check if the Teide Cable Car is open
A few months ago we have implemented a number of very cool features on our website which are an excellent alternative for those who prefer to seek information by themselves without calling our offices or sending private messages to our social network profiles.
Are you ready to discover these cool features to check if the Teide Cable Car is running on the day of your planned ascent to Mount Teide?
Here they are!
On our home page, you can find a widget like the one below which shows in real time:
If the Teide Cable Car is open or closed
If the trails on the summit are open or closed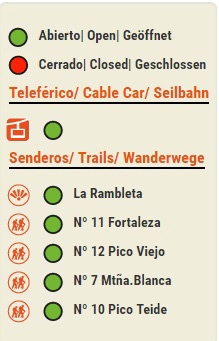 In addition to the operating status of the Cable Car, our home page offers more information that you may find useful.
You can also find weather forecast on our website. Search for a widget like the one below to get information about the weather.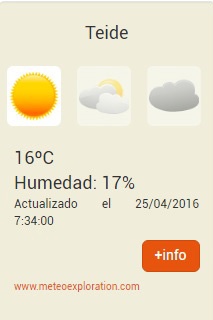 Furthermore, we provide 3 great webcams displaying real-time images of the Teide Peak, the Ucanca Valley and the Teide National Park to quench your curiosity.
Check them out.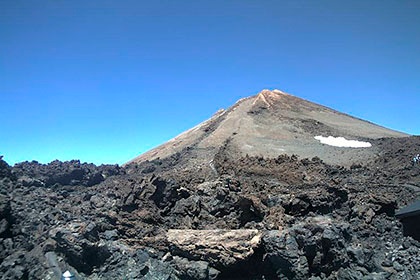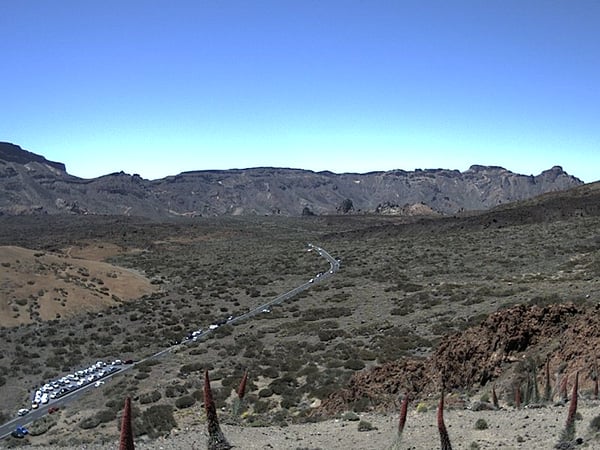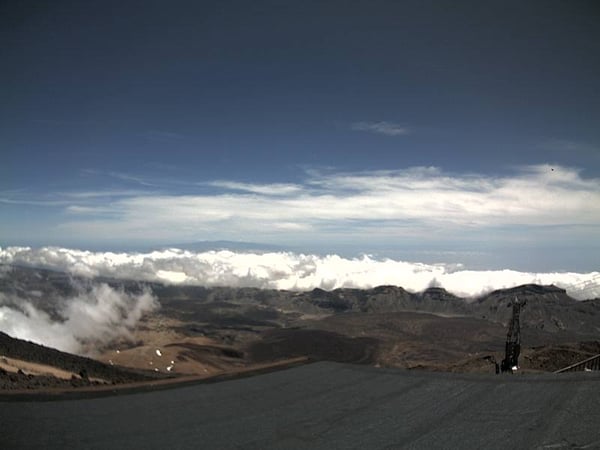 Now that we have explained the ways to check if the Teide Cable Car is operating or not, it's your turn to leave a comment and tell us which one is your favourite.
We are looking forward to reading your comments!!