Awakening Weeks by Tiqets is kicking off in September 2020 with Volcano Teide as a collaborating partner.
In September 2020, Tiqets, the online tourist sales platform, is launching a 6-week celebration of the reopening of museums and tourist attractions all over the world.
You can now enjoy the full video of the "Virtual Tour of Mount Teide" from Spain Awakens Week by Tiqets in collaboration with Volcano Teide!
People from around the world connected live to experience this unprecedented event.
If you couldn't attend, you'll find a link below with a full recording of "The Scenic Route: Explore Mount Teide". The video includes a virtual panoramic cable car ride to the peak of Mount Teide followed by a guided tour (in English) along the volcano's most famous trails.
Six countries are taking part in the celebrations, and over 100 attractions and museums have signed up. Customers will be offered in-person activities, as well as FREE online experiences, including View From The Shard (United Kingdom), the Vatican Museums (Italy), the Valencia Oceanogràfic and, of course, our own Teide National Park!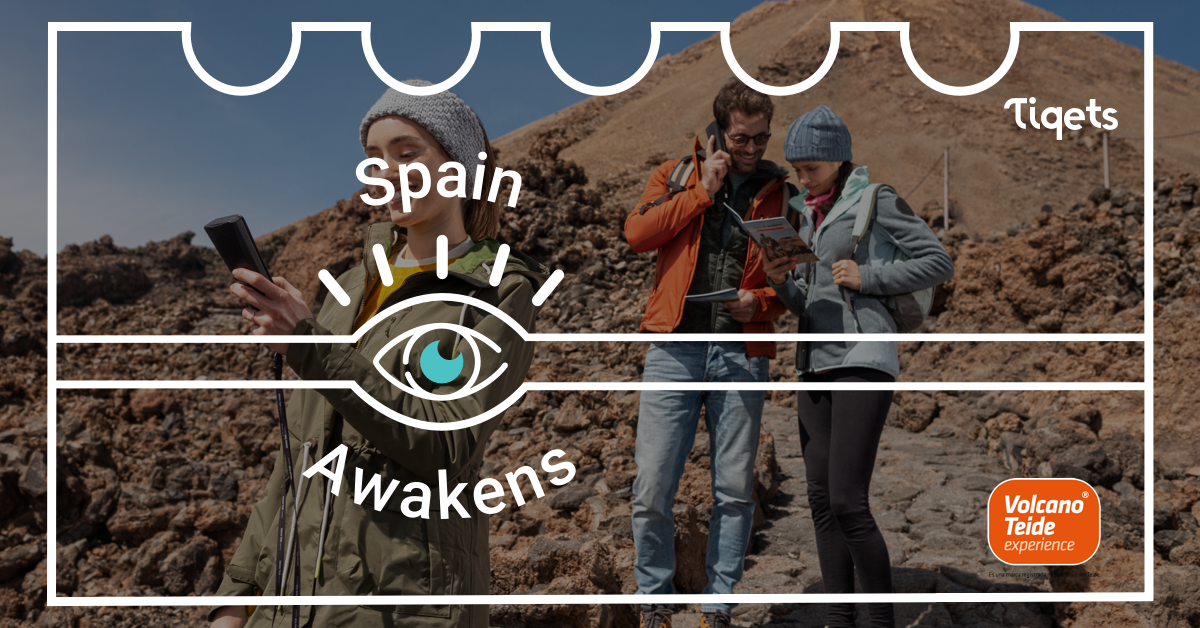 To find out all about the tickets and tours available, and the celebration week for each individual country, click on the following link: Tiqets.com website.
On the scheduled dates, you will find new exhibitions and new virtual tours that have never before been available. If you'd rather not travel to the participating countries, these digital tours will take you to over 40 museums and other attractions without leaving the comfort of your own home.
Don't miss the promotional video for this event:
This year, in support of this fantastic initiative, Volcano Teide Experience is taking part in Spain Awakens Week, between 7 and 13 September, by offering a unique, innovative activity:
"The scenic route: explore Mount Teide"
A free virtual tour (in English) which will take us by cable car up to the summit of Mount Teide. From there, we will make our way along the volcano's most iconic trails, accompanied by a specialist guide.
People from anywhere in the world can participate in this unforgettable experience on the slopes of the highest mountain peak in Spain.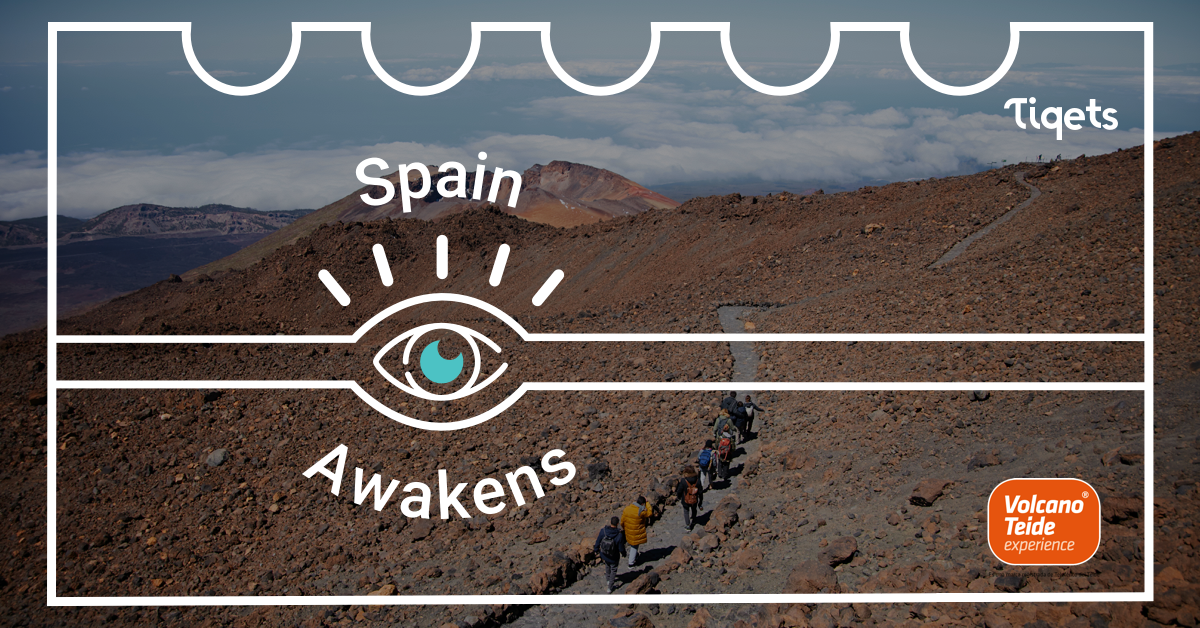 This tour will take place on 10 September 2020, at 3.00pm (4.00pm mainland Spanish time).
To join the tour, free of charge, all you have to do is to send your e-mail address, name and surname(s)
Visit Mount Teide in this new, ground-breaking way, discover its secrets and its fascinating history, and find out why it is one of the most incredible and important volcanoes of all time.
Mount Teide—more international and more accessible than ever before, thanks to Tiqets and Volcano Teide!